Daisy Sunset (miniature original artwork)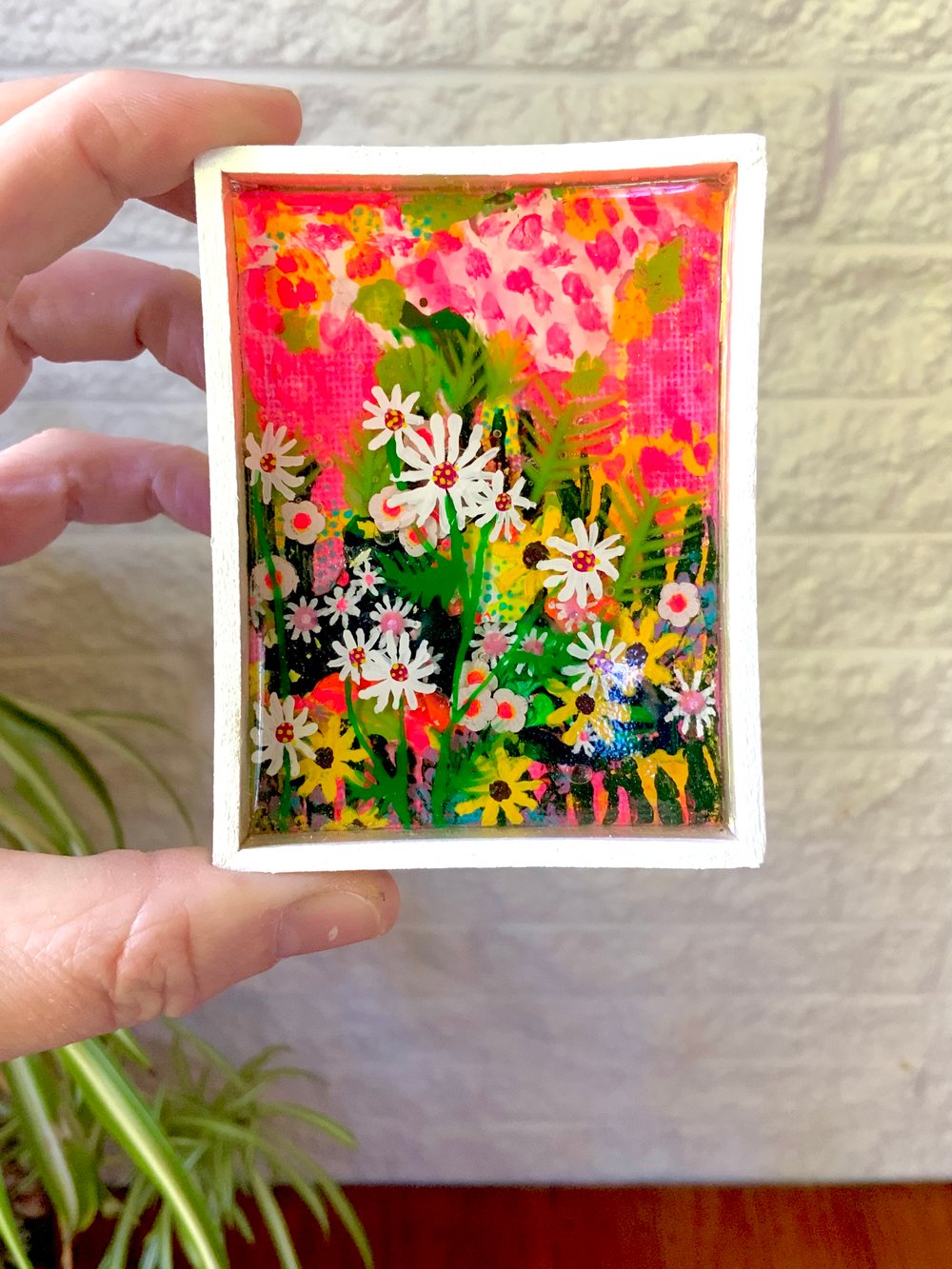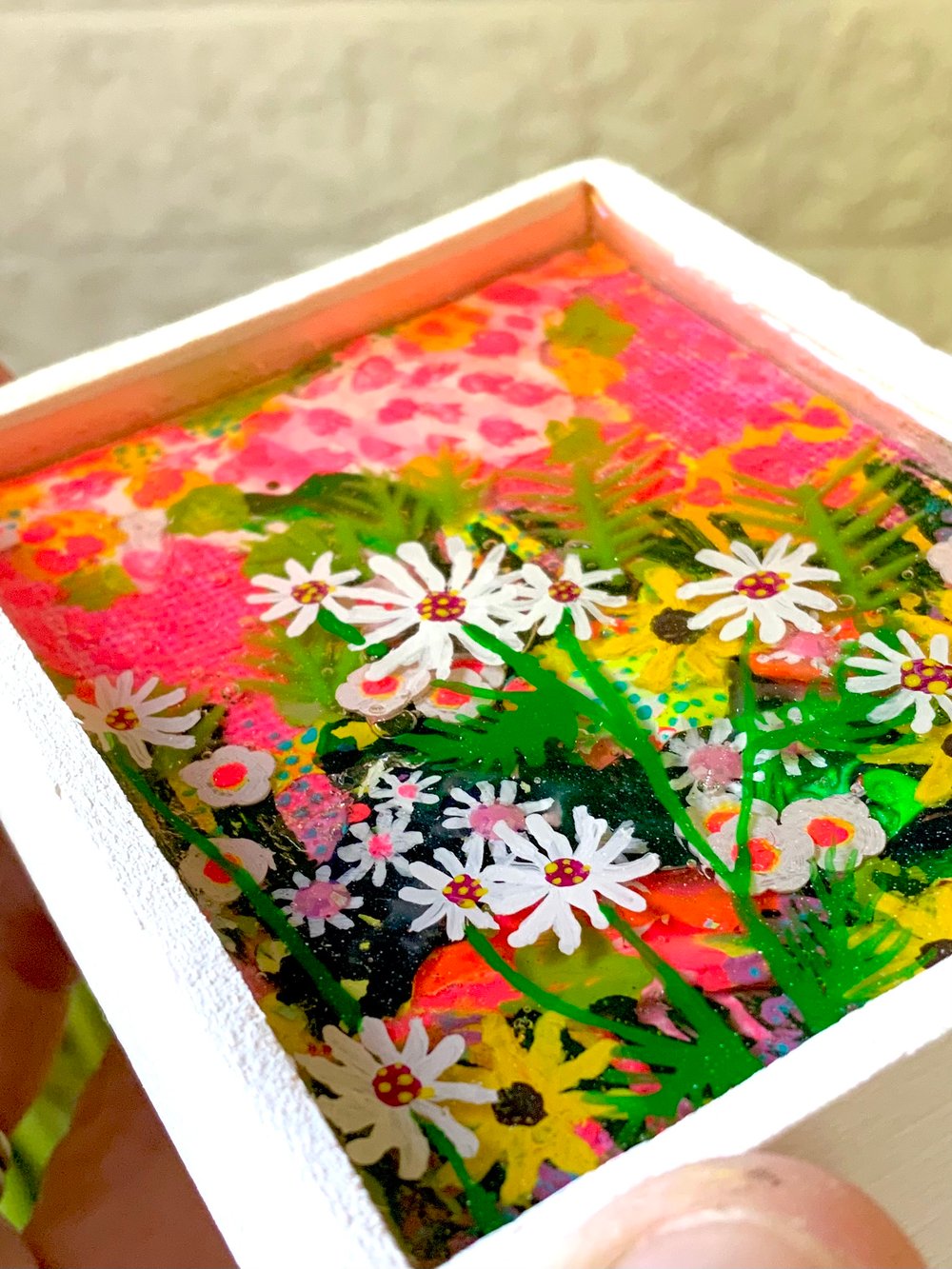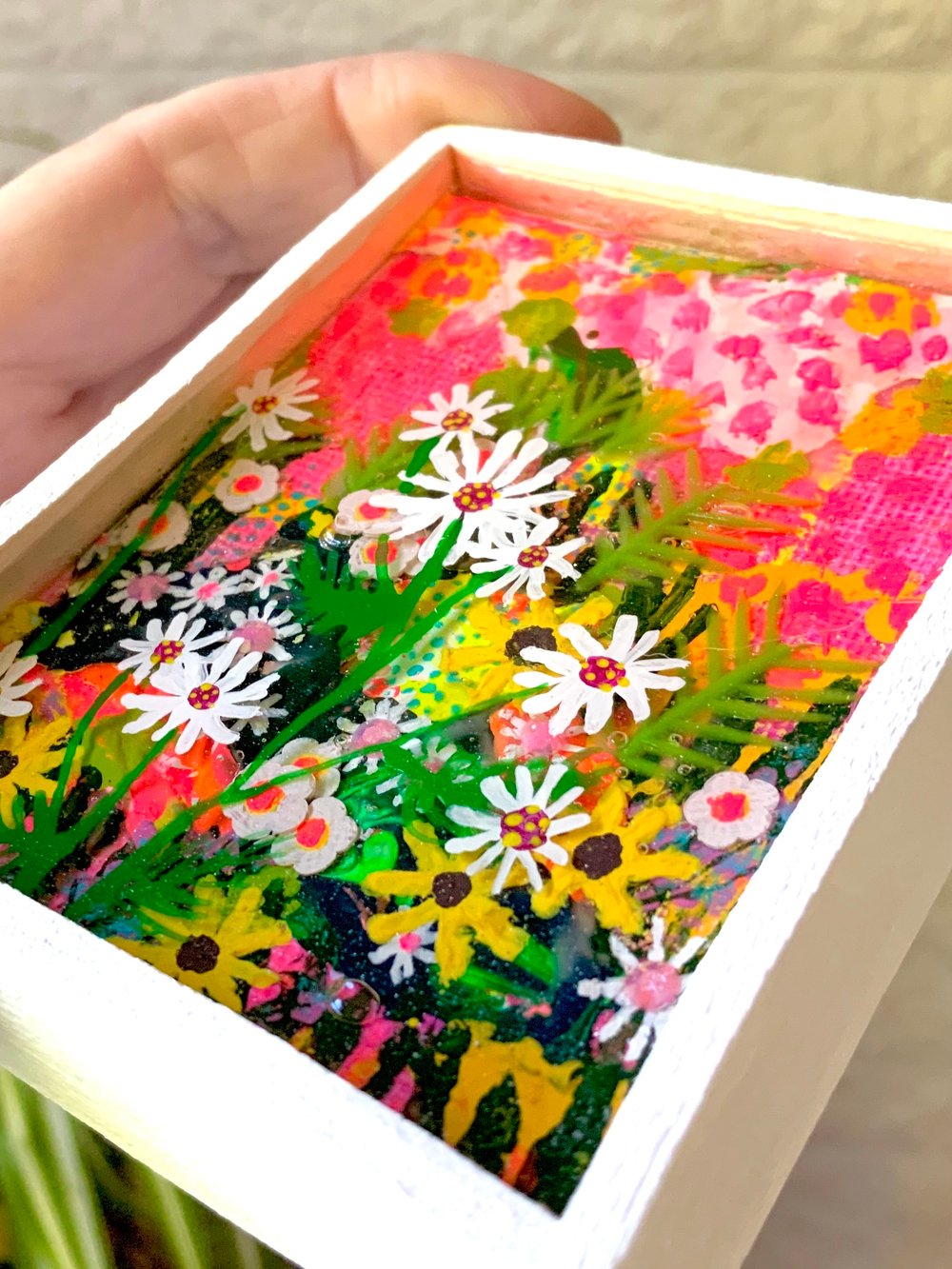 "Daisy Sunset"
Mixed media on canvas framed in white balsa wood.
85mm x 65mm x 20mm
Precious Perennials - Series 1
This collection of miniature artworks references our human tendency to preserve and hold onto precious temporary things as momentos from fleeting moments in time.
Each tiny piece is a doorway into a moment.
A place you could tumble into and be lost forever.
An escape.
A wonderland.
A magical place 💚